Ryukin setup
It's been about 12 months since I've had fish, now I think it's time to start again
literality, well almost from the beginning since I sold every thing.
I'm going to setup A Ryukin tank nothing large and cold water (no heater) woohoo.
I found an old 3ft stand in my workshop aka spare room which will be converted into a cabinet and painted black.
The tank will be 36x18x24 WxDxH and for all the kids out there 91x46x60 CM approx 250ltrs, which my brother is organizing for me.
So far I have the stand, led light and 1200lph canister filter and have to get everything else there goes the bank account Lol, anyway here's a pic for now.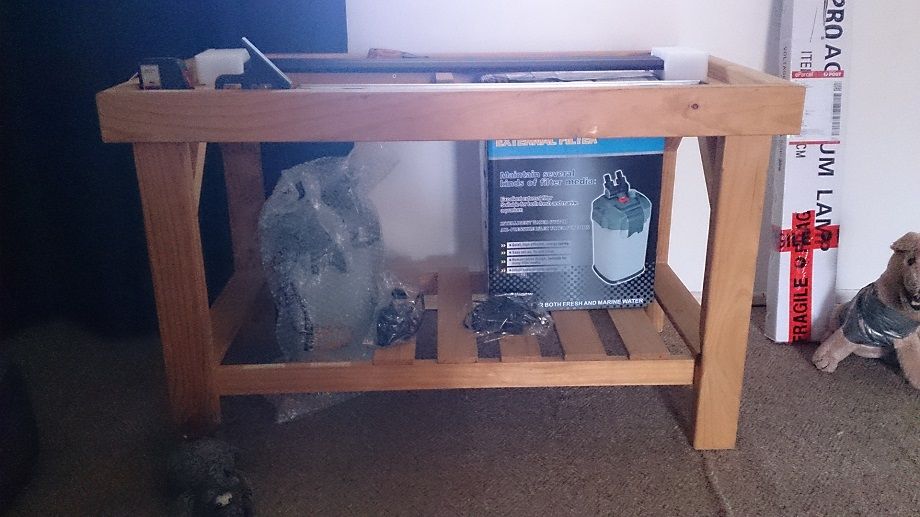 This will be work in progress, off to Bunnings next week to pick up some ply and a few bits and pieces, more pics to come as thing progress.
Edit: Adjusted litres to 250
Sometimes when I reflect back on all the beer I drink I feel ashamed. Then I look into the glass and think about the workers in the brewery and all of their hopes & dreams.
Comments